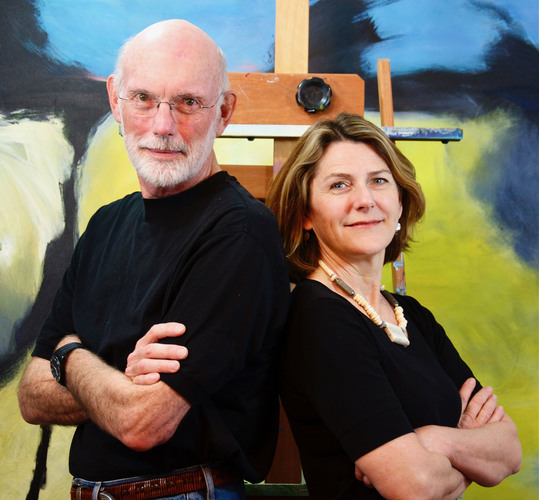 Wade Smith Jean Obermeier
Jean and Wade have created this fine art website primarily to present their continuing work as artists. Welcome! If you have questions or comments please see the "Contact" link and share your thoughts. Introductory notes as follows:
Jean and Wade were drawn to abstracts from different artistic backgrounds. Jeanne, with a background in music, textile art and sculpture found herself attracted to West Coast Abstract artists of the 50's and 60's. Wade, a watercolorist and lithographer, had always appreciated East Coast abstract artists of the same period. Both found themselves students of forms and techniques emerging from the West and East but especially influenced by artists of "The New York School."
Meeting in an advanced abstract art class eight years ago was a life changing experience for both and the pair has been inseparable since... sharing life, love and the same studio space. Each depends on the other for continuous support in life and, in art, an honest critique over a glass of wine.